Stay tuned for the next class!
TBD
Corpus Christi, TX
Installing Oracle software
Installing SQL Server software
Creating a BLISS database
Database Patching
Database Imports and Exports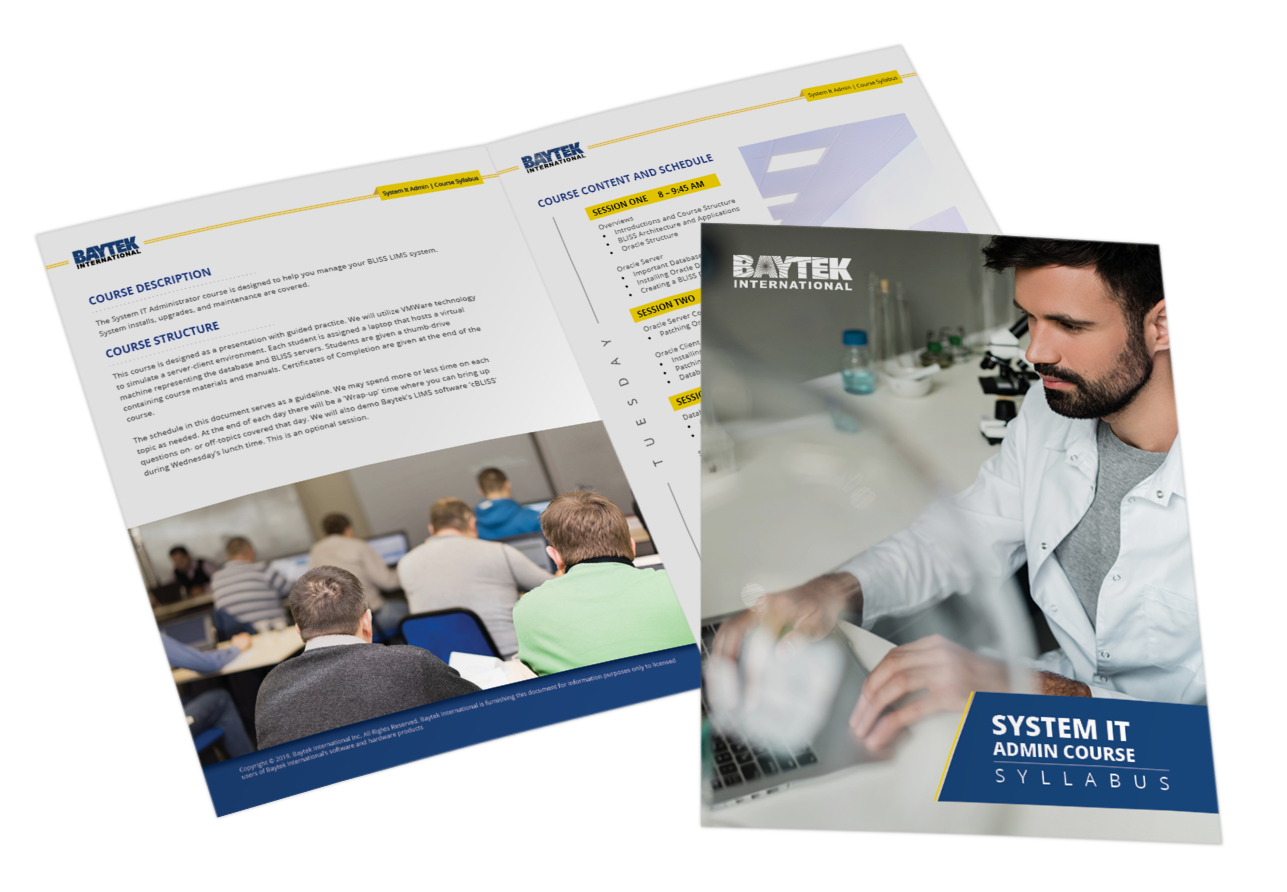 The BLISS System IT Administrator Course is a 2 day course providing an in-depth look at issues such as:
Installing Oracle software

Installing SQL Server software

Creating a BLISS database

Database Connectivity

Creating a Preventive Maintenance Schedule

Database Patching

Database Imports and Exports

Installing, Upgrading, and Updating BLISS Software

BLISS Server

VortalDESK
This course is designed as a presentation with guided practice. We will utilize VMWare technology to simulate a server-client environment. Each student is assigned a laptop that hosts a virtual machine representing the database and BLISS servers. Students are given a thumb-drive containing course materials and manuals. Certificates of Completion are given at the end of the course.
The BLISS System IT Administrator Course is conducted using BLISS Revision 16, Microsoft Server 2016, and Microsoft Office 2016.
Baytek International will provide all necessary course materials. Click here for the syllabus. 
---
To register, click here.
Cost is $2,750 per person.
For more information, email This email address is being protected from spambots. You need JavaScript enabled to view it..