Class Space is Limited


SEPT 18-22
On-site in Corpus Christi
Mon-Thurs 9am - 4pm; Fri 9am - 12pm CST
Basic BLISS Configuration Architecture
Configuring BLISS LIMS
Using Standard and Special Features of BLISS
Basic Troubleshooting Procedures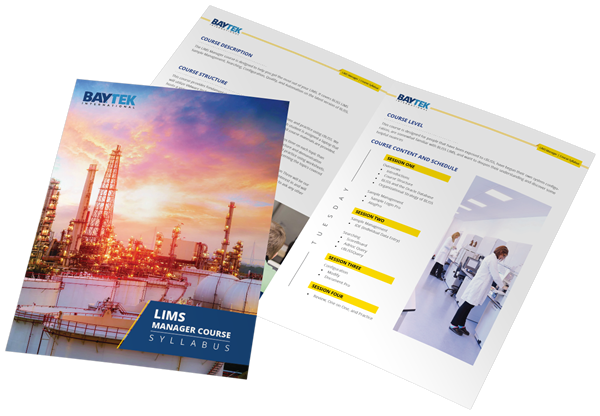 The BLISS40 LIMS Manager Course is a 5-day course providing in-depth training for BLISS including:
Basic BLISS Configuration Architecture

Configuring BLISS LIMS

Using Standard and Special Features of BLISS

Basic Troubleshooting Procedures
This course provides fundamental understanding of BLISS Administration with presentations and practice using BLISS. Each student is assigned a cloud-based BLISS system for hands-on training. Students will be emailed course materials and manuals. Certificates of Completion are given at the end of the course.
The LIMS Manager course is conducted using BLISS40 and the latest version of Microsoft and Oracle technology.
Baytek International will provide all necessary course materials.
---
To register, click here.
Cost is $2,750 per person.
For more information, email This email address is being protected from spambots. You need JavaScript enabled to view it.