Stay tuned for the next class!
TBD
Corpus Christi, TX
Basic architecture of BLISS
Configuring the BLISS LIMS
Using standard and special
features of BLISS
Basic troubleshooting procedures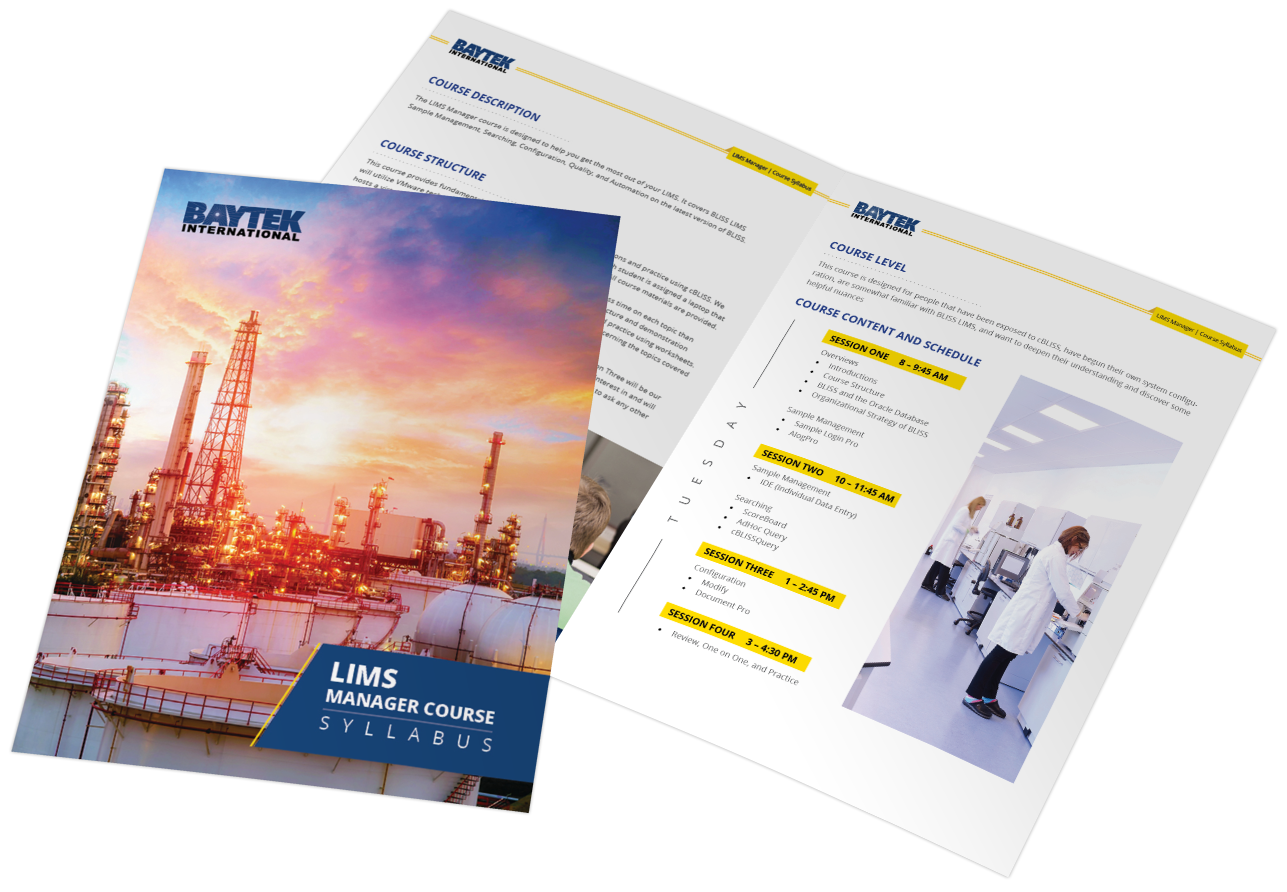 The LIMS Manager Course is a 3-day course providing in-depth training for BLISS including:
Basic architecture of BLISS

Configuring the BLISS LIMS to meet your organization's needs

Using standard and special features of BLISS

Basic troubleshooting procedures
This course provides fundamental understanding of BLISS Administration with presentations and practice using BLISS. Each student is assigned a laptop that hosts a virtual machine representing the Database and BLISS Servers. Students are given a thumb-drive containing course materials, and manuals. Certificates of Completion are given at the end of the course.
The LIMS Manager course is conducted using BLISS Revision 16, Windows Server 2016, and Microsoft Office 2016.
Baytek International will provide all necessary course materials. Click here for the syllabus.
---
To register, click here.
Cost is $2,750 per person.
For more information, email This email address is being protected from spambots. You need JavaScript enabled to view it.